Shopping Cart
Your Cart is Empty
There was an error with PayPal
Click here to try again
Thank you for your business!
You should be receiving an order confirmation from Paypal shortly.
Exit Shopping Cart
Thrills, Chills and Spiritual Ordeals!​
| | |
| --- | --- |
| Posted by EHancock2 on July 12, 2014 at 5:35 PM | |
Just a short blog today. I have to say I am sorry for not blogging sooner. I have been very busy trying to finalize the edits and proof Target: Mendez. Recently, I got everything off to the editor, so now it's a waiting game. I took a moment to breathe, had a couple of book signings and NOW I finally have time for a bit of a life update. First, I am happy to announce that the TARGET DATE for TARGET: MENDEZ is August 1st. There's a slight chance it could be available sooner, but that's the date I'm shooting for. I have it on good faith from my editors that that is entirely workable around their schedule. So, those of you who gobbled up Connection Terminated WON'T have long to wait for the next Mendez tale. That being said, it may be a bit before I get the next one out. I have several stories that are vying for my attention right now and I am having trouble organizing my thoughts. I may write a Mendez novel next or I may release a non-Mendez story that's been dogging me for about a year now. I haven't decided yet. I'll keep you updated. I do intend on working with a Mendez PREQUEL to Mourning Reign, that will likely be released either December of this year or sometime early 2015. I want to have it out in 2014, but that's looking less and less likely. We will see.
Aside from writing my books, I've had a truly Godly blessing fall into my lap a couple months ago. Through a series of random events, I was invited to be an editor and blogger for a new internet radio website. You can find it (and me) at FNTXRADIO.COM. Just click on "From the Eddietor's Desk" and that'll get you to my blog. Right now, I put up blogs three times a week. On Tuesdays and Thursdays, I do a Texas based blog. A person, place or battle. On Sunday, I post what I refer to as my "Sunday Sermon". So, you'll definitely want to check those out!
In the meantime, look for Target: Mendez to hit Amazon.com reallllllllllllly soon!
Til next time, this blog is brought to you by the letters W, E and H and by the number 2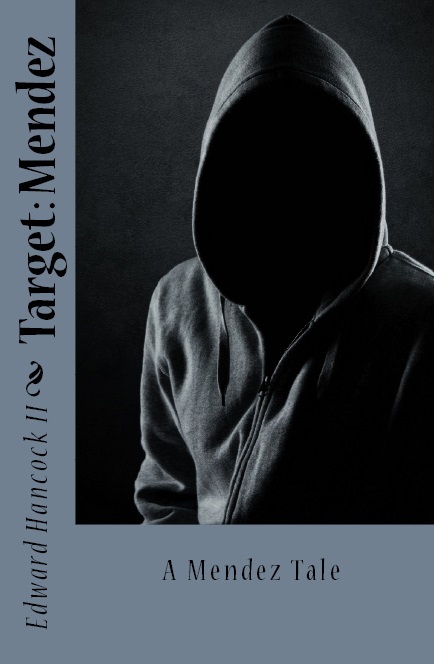 Categories: None

0

/