Shopping Cart
Your Cart is Empty
There was an error with PayPal
Click here to try again
Thank you for your business!
You should be receiving an order confirmation from Paypal shortly.
Exit Shopping Cart
Thrills, Chills and Spiritual Ordeals!​
| | |
| --- | --- |
| Posted by EHancock2 on March 31, 2014 at 4:55 PM | |
I'm back again with another guest blog. This time, from Patty Wiseman, author of the Velvet Shoe collection. I've known Patty for several years now and have had the pleasure of watching the relationship between author and character flourish into something akin to magical.
Without further delay, take it away, Patty!
Patty Wiseman: (whispers to the camera) Thanks, Eddie! I think you'll enjoy what we have in store for you today. What a relief to see Ruth Squire and Sarah O'Brien walk through the door. I couldn't be sure if these two head strong ladies would actually show up.
Patty Wiseman: (standing with out-stretched hand) "Welcome Ruth, it's so good of you to come, (turns to Sarah) and thank you Sarah for accepting my invitation. Please, let's get comfortable. I won't keep you too long.
(All three ladies sit down near the sunny window of Patty's parlor. Ruth picks up a china tea cup and takes a sip.)
Ruth Squire: "Thank you for asking us, Patty. It's good to see you again."
Sarah O'Brien: (declines the tea with a wave of her hand) "Oh, and I might be needin' something a bit stronger for this interview. Do ya have more tricks up your sleeve today?"
Patty: (laughs at the little Irish maid's joke) "You are never at a loss for words are you, Sarah? It's been a while since we talked intimately. I believe it was August of 2013 when we published the 3rd saga of the Unlikely Series, An Unlikely Conclusion. You are a married woman now, Ruth. How is married life?"
Ruth:(her eyes light up at the mention of his name) "Peter is a wonderful husband. It was a long journey, but we are very happy. It's not how I envisioned things would turn out, however."
Patty: "Yes, it was quite a ride to get to this point wasn't it? Did the secrets and lies have an effect on you? You were very young when exposed to murder first hand. Have you learned to cope with the fear?" 
Ruth: "As you well know, Sarah was my rock of support. I could never have gotten through all the craziness if not for her. She is still the one I lean on the most. Peter understands that, but of course, more and more I run to his strong arms when I feel threatened. Trust doesn't come easy for me, but I'm learning."
Patty: "Which brings me to you, Sarah. You held so many secrets for so long. How difficult was it to live in the midst of so many lies?"
Sarah:(thrusts chin out and narrows eyes) "Are you sayin' you wouldn't do the same for the ones you love? I did what I had to do—and I'd do it again. It's all we have in this life. Love. Ruthie was the most important thing to me. Even over my own romantic needs. She comes first and always will."
Patty :No one can dispute your loyalty, Sarah, but it must have been hard to send the man you love away for the sake of a child.
Sarah "I think you could see the magnitude of my love for Ruthie in An Unlikely Arrangement. The mob was out to kill her and her mother. Why, they would have killed the whole lot of us. It was a terrible time."
Patty: "Indeed! You were very brave and selfless in that 1st book. Even I didn't know how it was going to turn out. (turns to Ruth) Ruth, you mentioned you didn't know your life would turn out this way. Didn't you want to be an actress?"
Ruth: "Well, yes. At seventeen, I thought that would be the ultimate freedom from my parents. To live the exciting life on the stage. Other women were doing it, and I wanted excitement. Well, I got it all right."
Patty: "And probably more than you bargained for. In the 2nd book, An Unlikely Beginning, you actually took the stage in a wharf front dive to save Peter. Did that fulfill your need for the stage?"
Ruth: "I was scared to death the whole time, but there was something in the back of mind that found it all so exciting. I guess that sounds silly now. Peter could have been killed. I had to focus on that."
Patty: "I've kept you both long enough, today. It's been so good to visit with you. I miss you both so much. I hope you will give my regards to Peter. I'm sorry he couldn't be with us today. He has a big business to concentrate on now. He's a busy man."
Ruth: (flashes a quick smile) "Thanks for not giving away our secret, Patty. I like to tell everyone in person. It makes it that much more special."
Patty: "I absolutely agree. (looks at Sarah with a mischievous smile) And you Miss O'Brien. It looks as though things have come full circle for you. How is Daire Connelly?"
Sarah: (flushes red) "Och and it's not your business, now is it? You'll find out in the new series I'll be bettin'. That's why I find it disturbin' to talk to you, Patty. You're much too nosy. (stands and turns to Ruth) Come Ruthie, it's time we be goin'before she gives away too much."
Ruth: (stands and settles the tea cup back on the table) "I agree, she has a way of getting all our secrets out of us. It was very nice seeing you again, Patty. I'm sure we will be meeting again."
Patty: "I wish we had more time. I have more questions for you both, but thanks for your time today. Tell Peter I'd like to talk to him next. Maybe he and Daire would like to come together. Won't you tell me how Cal and Hattie are doing? I haven't asked nearly enough questions. Please don't rush off."
(Ruth and Sarah hurry toward the door waving, both shouting their goodbyes) "Goodbye, Patty. Thanks for having us. We'll see you again soon. Let us know when you name the new series!"
(Patty retreats to her chair) "What a joy to see them both. I've missed them so much, but I won't be sad for long. Now where did I leave my laptop?"
Well, Patty, I think I saw your pup running off with it, but I can't be sure. (laughs)
Thank you, Patty, for sharing your time with us. And to Ruth and Sarah for their willingness to sit for a chat. What a delight it was for me as well. And I do agree, We should get Peter and Daire in here real soon!
Until next time, I hope my readers have enjoyed this journey into the series of books that see a young Ruth Squire grow into the shoes of a woman named Ruth Kirby.

Be sure and check them out online!

An Unlikely Arrangement
An Unlikely Beginning
An Unlikely Conclusion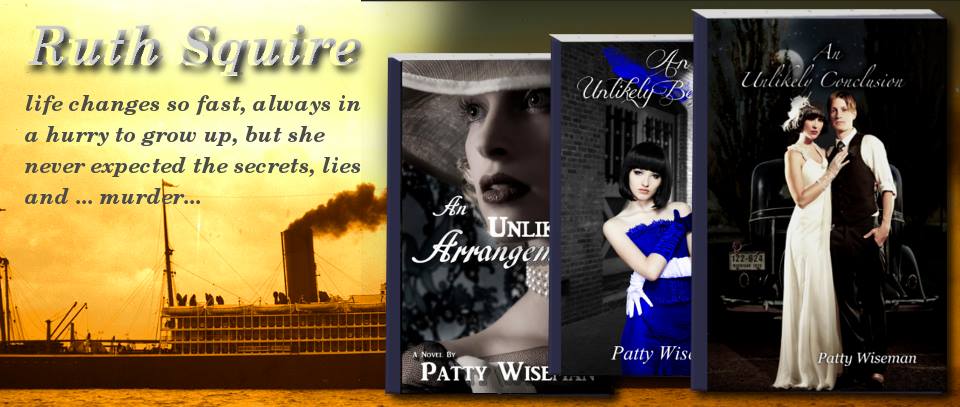 Available on Amazon.com or wherever books are sold online!
About the Author: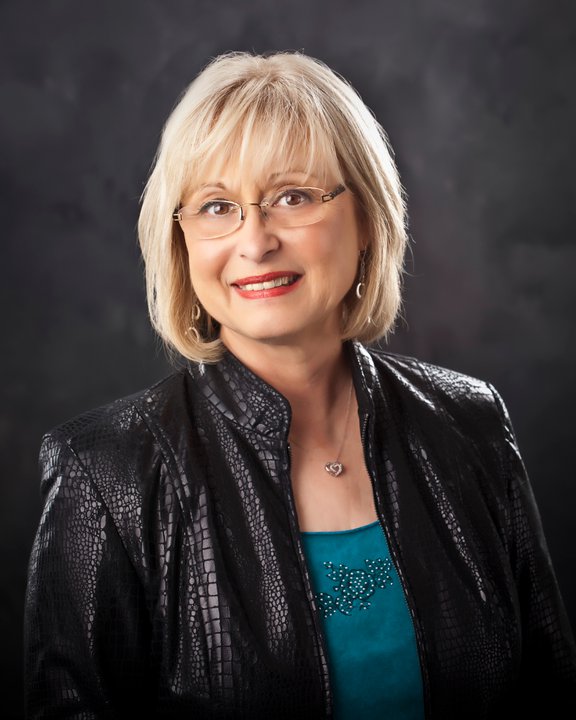 Patty Wiseman lives and writes in Marshall, Texas. She is an award-winning author, member of the Texas Associaton of Authors, Northeast Texas Writers Organization, East Texas Christian Writers and other groups. When not writing, she is an avid bowler, devoted wife, mother and grandmother.





 Until next time, this blog is brought to you by the letters W, E and H and by the number 2.


 

 




Categories: None

0

/