Shopping Cart
Your Cart is Empty
There was an error with PayPal
Click here to try again
Thank you for your business!
You should be receiving an order confirmation from Paypal shortly.
Exit Shopping Cart
Thrills, Chills and Spiritual Ordeals!​
| | |
| --- | --- |
| Posted by EHancock2 on April 30, 2014 at 12:25 AM | |
Today, we've got my good friend, Anne Belle with us. Anne is sharing a very personal interview with a character from her forthcoming book, "The Fallen."
ANNE: Thanks for allowing us the opportunity to meet today Eddie. I know that Gwen is eager to talk to your audience. Gwen, thanks forcoming. I know you're super busy right now. 
GWEN: I am very happy to be here.
ANNE: The Fallen is coming out next month, Gwen. So, I don't want to give too much away to our reading friends but, you go through some huge changes. How are you coping these days?
GWEN: I keep myself occupied. There is so much to prepare for still. People that need to be reached, provisions made, and then there is monitoring everything going on. Who knows when everything will finally hit a point where I have to do what's needed. So, I don't think too much about it. I just go on with the tasks that have to be done.
ANNE: I guess you'd have to. The news agencies are falling down on the job. We've talked about that before. How are you getting your information these days?
GWEN: Aside from the all-knowing source, you mean? [She gives me a raised eyebrow and knowing smirk as she asks this.] Ultimately there is a network of people who have accepted a role much like Casey has. We have people all over the globe who are sending in reports of what they are seeing that isn't making the headlines.
ANNE: How are things with Lou? Any luck getting him to reconsider?
GWEN: [Her eyes cloud over a bit. It is easy to see I've touched on a sore spot.] I wish that I could say that he is seeing reason. But, unlike myself, I think his mind was made up long ago. I've been told that I should give up on him. But, I don't think it's possible for me to do that. Not until it is all over and there really is no hope at all.
ANNE: I'm curious as to whether Michael's prediction ever came true. Have you finally reached a point where you just know?
GWEN: In some ways yes, I have. I've stopped questioning so much. Everything is still changing though. I learn more about myself and about him as I go but, there are many things that are intuitive.
ANNE: Are you finding that you and Michael have gotten your relationship back on track since you've learned the truth?
GWEN: I think that we'll eventually get there but, not just yet. There are too many things that are hanging in the balance and we both need to focus on the tasks before us. That's not to say that we feel differently now than we did then. I just know that I can't be a distraction for him any more than he would want to be a distraction for me.
ANNE: Your whole life got turned on end. Are you still writing for the occult community?
GWEN: I am but, I don't think they'll like the message that I am presenting now. It definitely isn't something that my readers will expect from me.
ANNE: But so much has changed for you. Surely, they have to expect that your outlook would change.
GWEN: You and I know how much has changed but, my readers don't.  This is all going to be quite a shock to them.
ANNE: Unlike when you were writing for that audience before, now you have a clear message. You've told me before. But before we go, I'd like to give you a chance to put that message out there for my readers as well.
GWEN: The message is simple. It is time to seek a relationship with your maker. No one knows how long we have and, as contradictory as it sounds, life goes so much further than death. I should know. However you see God, start that conversation and find out where your spirit leads. I promise you that it will be worth it. The effort will pay off in a big way sooner than anyone thinks.
ANNE: I know that after telling your story my life has changed.
GWEN: I am so glad that it was you putting that on the page and not me. But, I hope that putting it out there will help to reach more than just my audience.
ANNE: Eddie will, I'm sure, be happy to spread that message with a little addition of his own. I wish we had more time to talk about your journey Gwen but, you'll be relieved to know that The Fallen is coming out in just a few weeks.
GWEN: I'm very happy to hear that. We'll sit down again soon. We did talk about a series when we started this process. I'm eager to let you in on more of the behind-the-scenes secrets.
As Gwen leaves, I am reminded of how different she truly is. She's been among us for so long that it is hard to recognize her for what sheis capable of.  A mostly quiet soul, she wasn't easy to get to open up at first. Once she did, there was a wealth of history, emotion, and spiritual knowledgeto learn from her.
The first book in the series Armageddon Rising will be available May 20th, 2014. I will be at Books & Coffee in Longview, TX on May 23rd  from1:00 to 4:00 PM with limited copies on hand. So, you can pick it up and get to reading without having to wait. It will also be available for Kindle.
Eddie, thanks so much for letting us drop in. I hope that maybe I can talk Gwen into doing it again sometime, if you're up for it.


I am CERTAIN I speak for my readers when I say we would love to have you and Gwen back in the future. I, for one, look forward to reading this story when it comes out May 20, 2014! Thanks so much, Anne and Gwen!

----------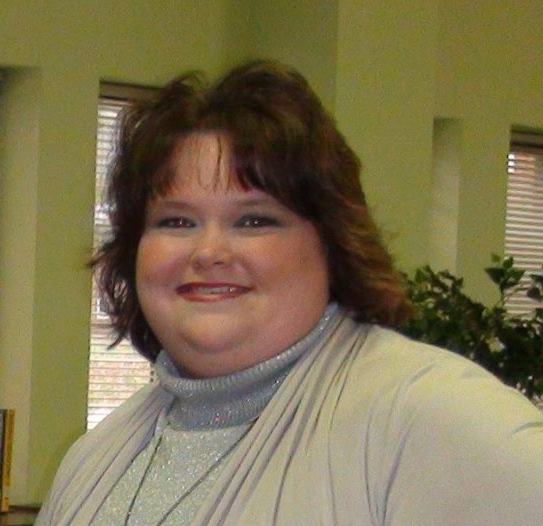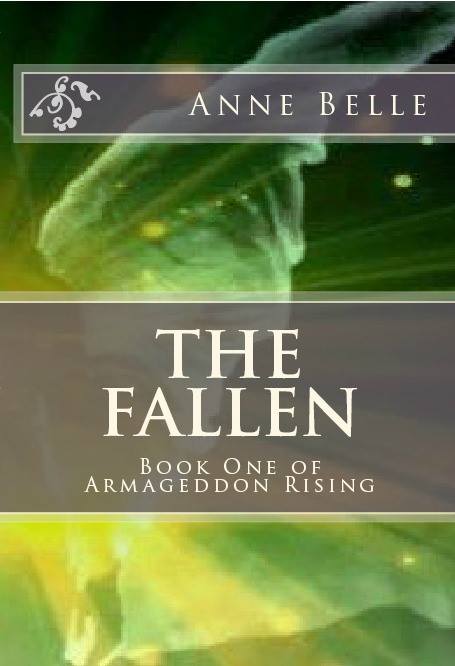 Anne Belle is the author of two novels. Her debut release,The Secret of the Storm is currently available on Amazon and Kindle. Armageddon Rising Book One: The Fallen is coming out May 20th with the second book in the series already in production.

Anne lives in East Texas with her dog Pippin. When she isn't writing, or otherwise working, she enjoys crafting, cooking, and trying to get healthy through more active pastimes. She loves to travel and meet her readers.

More information about her books and herself can be found onher website www.annebelleauthor.com. There you'll also find links to her author page on Facebook and various other ways to connect with her.

 




Categories: None

0

/